Podcast: Play in new window | Download
Subscribe: Apple Podcasts | Google Podcasts | Stitcher | TuneIn | RSS
Inspired by bands such as, My Chemical Romance and Panic! At The Disco, Vampire Money, continues to carry the emo/gothic rock baton into a new decade. The band just released their second EP, "Outcast Club", and lead songwriter, Alfie Roberts, joins me on this episode to talk about it!   
In Other News…..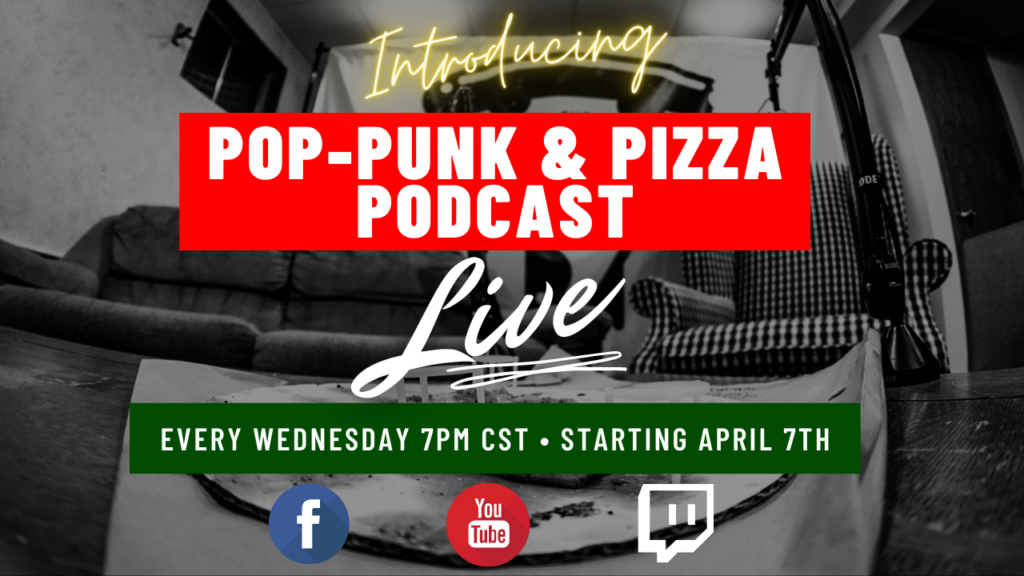 I've got some good news and some bad news for you. The good news is you'll be able to watch a live video version of Pop-Punk & Pizza starting April 7th! The bad news is, I will only be producing one episode a week instead of two. It was a tough decision to make but, it had to be made. I'm hoping that someday down the road, I'll be able to go back to posting two or three episodes a week.
So starting April 7th, we will be live on Facebook, YouTube, and Twitch every Wednesday at 7:00 PM Central Standard Time. Then, the podcast version of that live stream will be available on all platforms the following day.
I hope you're just as excited about this news as I am. I want to thank you for your continued love and support of Pop-Punk and Pizza. Have a safe and Happy Easter!
Much Love,
Jacques LaMore