Podcast: Play in new window | Download
Subscribe: Apple Podcasts | Google Podcasts | Stitcher | TuneIn | RSS
This episode of Pop-Punk & Pizza is sponsored by, Blubrry Podcasting. Try Blubrry for FREE today! Go to blubrry.com, select the hosting package you want, and use the promo code BANGARANG RADIO at checkout and your first month is absolutely FREE.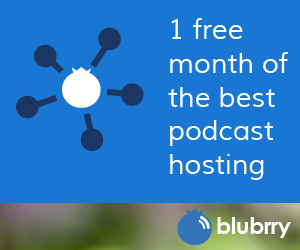 Pop-Punk & Pizza Podcast #165: Jake & Ric – Courtesy of Tim
Wisconsin ska punk band, Courtesy of Tim, just surpassed their Kickstarter goal of $8,000 for their debut album, "Tomorrow, Again". As I'm typing this out, there's exactly 9 hours left to make your pledge! I had a lot of fun talking with band members Jake and Ric about the new album. We also figured out something VERY important: what toppings belong on a ska pizza.
Much Love,
Jacques LaMore
REMEMBER…….
Pop-Punk & Pizza Podcast streams LIVE on Facebook, YouTube, and Twitch every Wednesday night at 7:00 PM Central Standard Time! My guest this Wednesday, April 21st is Luc Gaffwood of Calling All Captains.