Podcast: Play in new window | Download
Subscribe: Apple Podcasts | Google Podcasts | Stitcher | TuneIn | RSS
This episode of Pop-Punk & Pizza is sponsored by, Blubrry Podcasting. Try Blubrry for FREE today! Go to blubrry.com, select the hosting package you want, and use the promo code BANGARANG RADIO at checkout and your first month is absolutely FREE.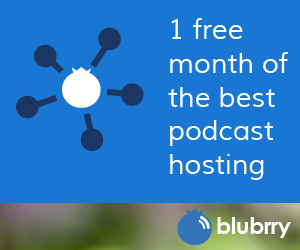 Pop-Punk & Pizza Podcast #166: Luc Gaffwood of Calling All Captains
I've been listening to Calling All Captains for the last few years now. The band's most recent EP, "Nothing Grows Here", really packs quite a punch. Their lead vocalist, Luc Gaffwood, was kind enough to join me on our weekly livestream to talk about the band's history and how their first full length is coming together. Thanks for being on the show, Luc!
Much Love,
Jacques LaMore
REMEMBER…….
Pop-Punk & Pizza Podcast streams LIVE on Facebook, YouTube, and Twitch every Wednesday night at 7:00 PM Central Standard Time! My guest this Wednesday, April 28th is, Drives The Common Man.