Podcast: Play in new window | Download
Subscribe: Apple Podcasts | Google Podcasts | Stitcher | TuneIn | RSS
Pop-Punk & Pizza Podcast is presented by, Pop-Punk Takeout. A monthly subscription box filled with merchandise from pop punk artists from all over the world! Learn more and sign up at poppunktakeout.com. Follow them on Facebook, Instagram, and TikTok.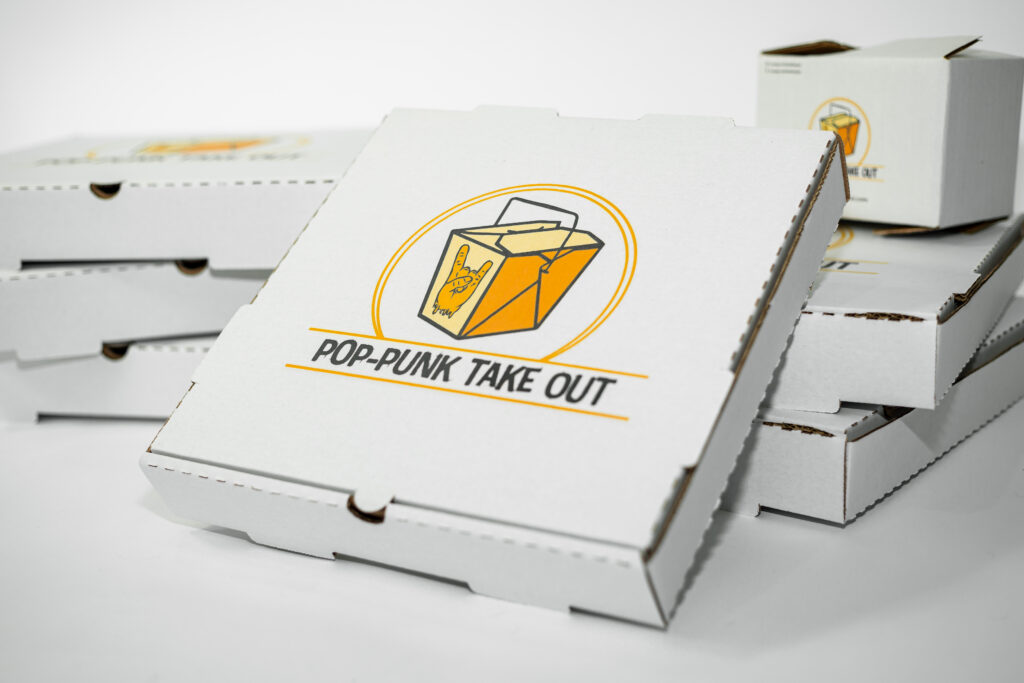 With additional support from Mike Henneberger's mixtape memoir, "Rock Bottom at the Renaissance: An Emo Kid's Journey Through Falling In and Out of Love In and With New York City". It's an audio experience starring Tyler Posey and featuring a 20-song soundtrack that includes two Jimmy Eat World recordings you can't hear anywhere else. The audio book also includes songs from Dashboard Confessional, Mayday Parade, The Wonder Years, Bayside, Alkaline Trio, and more.
Pop-Punk & Pizza Podcast #173: Chris DeMakes of Less Than Jake & Wring Out
Starting today, we're going to try something a little different on the podcast! Instead of having just one guest per episode, we will now have TWO guests per episode. I hope you're cool with that! I'm pretty excited about this new format and I hope you are too.
Our first guests on the show today are Cameron and Drew of Virginia Beach pop punk band, Wring Out. The band has been hard at work perfecting their craft of, "Heavy Handed Pop Punk". We talk about their latest single, "I Tap 2 and Cast Counterspell", which packs quite a punch.
Returning to the podcast for the second time is Chris DeMakes of Less Than Jake! Chris first appeared on the show in the winter of 2018 and a lot has changed for him since then. He now hosts a podcast about songwriting called, Chris DeMakes A Podcast, and has released some incredible solo songs through, SmartPunk Records. His most recent single, "Father Time", is the first time he has ever written a song about this father. As Chris explains in the episode, all of these songs are to help promote his book, "Blast From The Past". I highly suggest picking up a copy. Especially if you're a hardcore LTJ fan.
Much Love,
Jacques LaMore
REMEMBER…….
Pop-Punk & Pizza Podcast streams LIVE on Facebook, YouTube, and Twitch every Wednesday night at 7:00 PM Central Standard Time!