Podcast: Play in new window | Download
Subscribe: Apple Podcasts | Google Podcasts | Stitcher | TuneIn | RSS
This episode of Pop-Punk & Pizza Podcast is sponsored by melodic punk band, Hangtime! The band's two most recent EPs, DESTROY! And INVASION, are being pressed onto one vinyl LP, which you can pre-order now via Say-10 Records (United States) and Dental Records (Canada). 
#140: Darren Vorel of TLB
Darren Vorel is one of the coolest and nicest guys in the Chicago punk rock scene that you'll ever meet. At least, that was my experience with him when we recorded this episode of Pop-Punk & Pizza together. When I was doing research on Darren, I not only discovered he was the lead vocalist of the band TLB, but also of a band called, The Scissors. On top of that, Darren is also an accomplished artist in painting, graphic design, photography, and even has a podcast of his own called, Remainders. Darren and I talk about all those subjects and more. Hope you enjoy this one. Thanks for your time, Darren!
TLB's latest album, "Blood and Sand", is available now via Humans Were Here Records.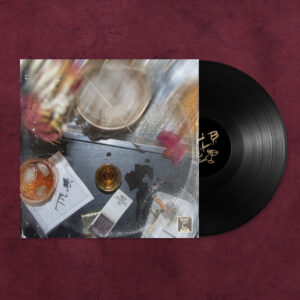 Much Love,
Jacques LaMore
Important Links:
As Heard on Pop-Punk & Pizza Spotify Playlist
Pizzastock 4.5 Livestream This Saturday, January 9th