Podcast: Play in new window | Download
Subscribe: Apple Podcasts | Google Podcasts | Stitcher | TuneIn | RSS
This episode of Pop-Punk & Pizza is sponsored by, Gomez: A Charity Compilation. Featuring songs from Tim Rogner of Allister, Guardrail, Til Morning, and several others. All proceeds from the comp will go to Chicago pop punk scene veteran, Dave Gomez, who is currently battling cancer. Preorder the comp today at davegomezbenefitcomp.bandcamp.com.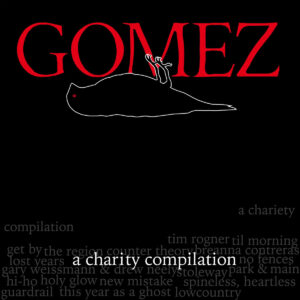 #144: Hangtime & Dental Records
Hey! I hope the world has been treating you well. I guess you could say today's episode is a double header. We have, Warren Gregson, who is the vocalist and guitarist of melodic punk band, Hangtime, and also, John Martin, from Dental Records. Gregson also happens to be c0-owner of Dental Records. I'm very grateful to both Warren and John because they sponsored quite a few episodes of Pop-Punk & Pizza in December and January. It was great sitting down with both of them and getting to know them a little!
Hangtime's new vinyl LP is out now via Dental Records in Canada. If you're in the US, buy yours through Say-10 Records.
Much Love,
Jacques LaMore
Important Links:
As Heard on Pop-Punk & Pizza Spotify Playlist
Pop-Punk & Pizza Club Facebook Group