Podcast: Play in new window | Download
Subscribe: Apple Podcasts | Google Podcasts | Stitcher | TuneIn | RSS
This episode of Pop-Punk & Pizza is sponsored by the band, Fight Back Mountain, and their new single, "Die Young". The song is available on all streaming platforms like Spotify and at fightbackmountain.bandcamp.com. Their second record, "Lavender Sky", drops this July 2021. For fans of Alkaline Trio who also enjoy Smashing Pumpkins.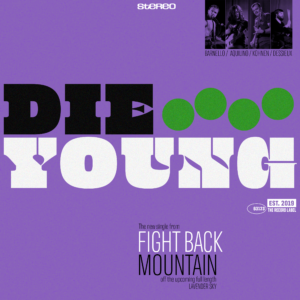 Pop-Punk & Pizza Podcast #156: Hayley and The Crushers
When I was growing up many considered me to be an old soul. I'm sure it was mainly due to the fact that I started voluntarily wearing suits and ties to school at age ten. I thought I was the only one who did things like this. It turns out, Hayley Cain, of Hayley and The Crushers, had a similar childhood experience. That perfectly explains their 2020 album title, "Vintage Millennial". Hayley and I dive into so many interesting topics on this episode. This is by far one of my favorite conversations I've had on the podcast. You're a gem, Hayley. Thank you for being on!
Hayley and The Crushers new EP, "Fun Sized", is out now via Rum Bar Records.
Much Love,
Jacques LaMore