Podcast: Play in new window | Download
Subscribe: Apple Podcasts | Google Podcasts | Stitcher | TuneIn | RSS
This episode of Pop-Punk & Pizza is sponsored by, Gomez: A Charity Compilation. Featuring songs from Tim Rogner of Allister, Guardrail, Til Morning, and several others. All proceeds from the comp will go to Chicago pop punk musician, Dave Gomez, who is currently battling cancer. Buy or download your copy today at davegomezbenefitcomp.bandcamp.com.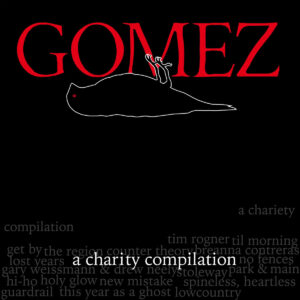 Pop-Punk & Pizza Podcast #162: Radam Rebillard of What Makes Sense
I'm a BIG geek when it comes to classic Hollywood movies. So whenever I meet someone who feels the same way I do about old black and white films, I get a little nerdy! It turns out, Radam Rebillard of New York pop punk band, What Makes Sense, is like me. In fact, the band's latest single, "Groundhog Day", is loosely based on the well known Bill Murray movie with the same title. It may not be a black and white movie, but it's still considered to be a classic at this point.
On another note, Radam, was kind enough to interview me on the band's podcast a few weeks ago called, Nonsense Podcast.
Much Love,
Jacques LaMore