Podcast: Play in new window | Download
Subscribe: Apple Podcasts | Google Podcasts | Stitcher | TuneIn | RSS
This episode of Pop-Punk & Pizza is sponsored by, The All Punked Up Podcast. Each week, the hosts from All Punked Up bring a dose of news from around the scene while digging into hard hitting topics that most would rather shy away from. If you're a lover of pop punk, rock and alternative music, then this podcast is one you'll have to check out. The All Punked Up Podcast is available now wherever you listen to podcasts.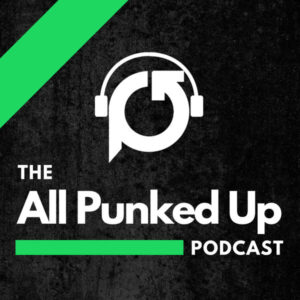 Pop-Punk & Pizza Podcast #158: Gage Vota of Stage Moms
School is now in session! Our teacher? Gage Vota, the lead vocalist of Stage Moms. I learned a lot a cool things about their hometown of Moundsville, West Virginia on this episode. More importantly, we talk about Stage Moms new EP, "Almost Heaven…Feels Like Hell", dropping tomorrow March 12th. It was great meeting you, Gage!
Much Love,
Jacques LaMore